Car Accident Lawyer Redmond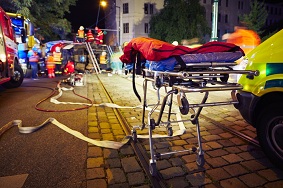 Because of the pressing need to start an immediate investigation of an automobile accident, we urge innocent victims to speak with us as quickly as possible. Our firm is equipped to launch an investigation soon after receiving specific and pertinent details and will work tirelessly on behalf of the victim to ensure the best possible compensation for their loss.
If you or a family member has suffered injuries in the Redmond area, it is important to seek medical attention as soon as possible, and to follow the recommendations of the medical doctor. These injuries can be extremely serious, including, but not limited to:
Bone and muscle
Head and neck
Brain
Spine and spinal cord
Whiplash
Aggravation of arthritis or other pre-existing conditions
Since medical claims for injuries normally depend on medical records linking the incident to injuries received, it is vital that the victim get medical care needed for both recovery and preservation of the legal claim.
Call us for powerful legal representation by a car accident lawyer and legal team that have successfully resolved hundreds of these types of cases.
Accident Attorney Redmond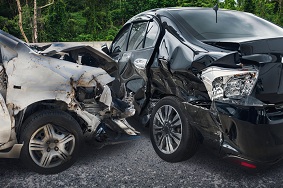 As a car accident attorney with strong negotiating and litigating skills, we have a long history of successful outcomes in fighting for the rights of innocent victims.
If you are an innocent victim of a recent automobile accident, it is important to begin working as early as possible with our accident attorney serving the Redmond area who can begin:
Analyzing causation factors – weather, faulty traffic lights, negligence, intoxication fatigue, defective manufacture of the vehicle or tires, poor roadway design
Locating all possible witnesses to ensure best possible award
Collecting and analyzing evidence – police reports, witness statements, medical records and bills, employment and lost wages information
Preparing a settlement demand letter for the insurance company
Filing necessary paperwork to begin a court case when settlement efforts have failed
Most importantly, we will become your advocate, acting on your behalf and for your benefit throughout the entire claims process and the court case if a lawsuit becomes necessary.
Call today to schedule a free consultation!
Redmond Car Accident Attorney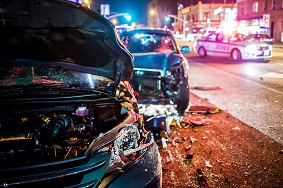 Frequently, we are asked the question, "Should I get an attorney after a car accident"?
While minor incidents like a fender bender can be resolved with the insurance companies and drivers involved, something more serious may require an experienced and knowledgeable car accident attorney to protect your rights and to help you receive compensation for:
Physical and emotional pain, and psychological issues
Loss of current and future wages as well as loss of earning ability
Reasonable medical expenses – past, present and future
Loss of consortium or companionship
Rehabilitation expenses
Property damages
Legal costs and fees
Call The Law Office of Terence Traverso for a free and confidential consultation to help determine if you need legal counsel. 425-453-0115