Car Accident Lawyer Mercer Island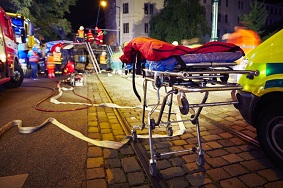 As a car accident lawyer serving Mercer Island, we are experienced in litigating injury claims for those whose injuries are caused by the negligence of another, or the death of a loved one as a result of another person's actions. As an advocate for our clients, we work vigorously to safeguard victimization by insurance companies and the legal system.
Our legal representation also involves recovery of compensation available under the law by settlement, arbitration or trial including, but not limited to:
Present and expected medical expenses
Pain and suffering
Rehabilitation, chiropractic and physical therapy
Cosmetic surgery
Orthopedics
Loss of consortium
Property damages
Loss of earnings due to inability to work
Legal costs and fees
If you have been seriously injured, call our office for a car accident lawyer free consultation.
Accident Attorney Mercer Island
As an accident attorney serving Mercer Island, we represent victims of serious personal injury and wrongful death. We are experienced in all manner of claims and have dealt with a wide range of insurance companies and corporations to help our clients achieve the compensation to which they are entitled.
How can we help you as a victim? You likely have many important questions that are best left to our accident attorney who is concerned with protecting your rights, and your entitlement to a just and fair settlement of your claim.
These are important directives to follow if you are involved in a car accident:
If you are injured, seek immediate medical attention
Avoid making detailed statements concerning fault
Take down witness names and contact information
Request names of auto drivers, owners and passengers
Attempt to take clear and detailed photos of the scene, damage, vehicles, and personal injuries
Do not offer statements to insurance adjusters or Investigators until you have hired an accident attorney
If you are a victim and asking, "Should I get an attorney after a car accident?", call our office today to tell us about your injury and to request a free initial consultation.
Mercer Island Car Accident Attorney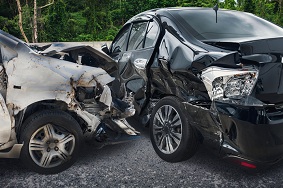 As a car accident attorney with an elite legal team, we have undertaken and successfully resolved many hundreds of car accident cases. A motor vehicle accident of any kind can be an extremely traumatic experience involving property damage, serious injury or even death.
As a powerful and highly-qualified Mercer Island car accident attorney with a strong knowledge of procedural laws that can affect your case, my team and I can help recover compensation that is available to you by law:
Inform you of available options
Recover economic and non-economic compensatory damages
Determine who is legally responsible for the car accident
Support your claim and its appropriate value by working with medical specialists, financial consultants and other experts
File a timely claim prior to expiration of the statute of limitations
Work throughout the entire claims process and in court if a lawsuit is necessary
Call The Law Office of Terence Traverso to fully protect your rights under the law! 425-453-0115