Car Accident Lawyer Seattle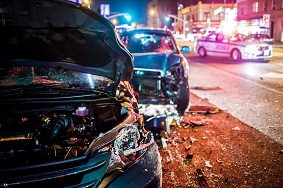 As a car accident lawyer in Seattle handling claims for victims suffering injuries as a result of the negligence or carelessness of another party or entity, the legal team of attorney Terence F. Traverso works aggressively to protect their rights and interests.
You may be a victim facing difficult and serious challenges in getting the medical care you need, and dealing with the insurance companies. We are here to fight for fair compensation under the law, and to take on the insurance companies and their adjusters to protect your rights and defend your claim.
Among your highest priorities as a victim is to seek legal counsel at the earliest stage of your case to guide you through the insurance settlement process, and to help you achieve financial compensation recovery due you under the law, including but not limited to:
Medical bills
Lost wages and work time
Loss of earnings potential
Auto and other property damage
Physical pain and emotional suffering
Full or partial physical disability
Rehabilitation and long-term treatment
Loss of consortium
Call the office to schedule a free, no-obligation consultation.
Accident Attorney Seattle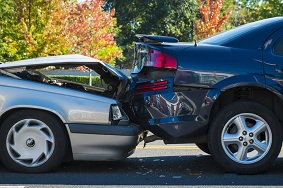 As an accident attorney serving Seattle, attorney Terence F. Traverso has advanced knowledge of statutory and case laws and procedural rules to provide you with guidance and assistance in making crucial decisions that may affect your ability to obtain compensation for your losses.
From the earliest stage through advancement of your case, we can advise you on how the law applies to the specifics of your case including, but not limited to:
Identifying who is responsible for your personal injury
Establishing that there is legal liability on their part
Assessing your harm and compensation
Dealing with insurance companies and their adjusters
Evaluating your property damage
Defining your legal options
Preserving your rights to fair and just compensation recovery
When you choose attorney Terence F. Traverso and his legal team as your legal counsel, we will stand by you to protect your rights throughout the entire legal process.
Call today to schedule a free initial consultation.
Seattle Car Accident Attorney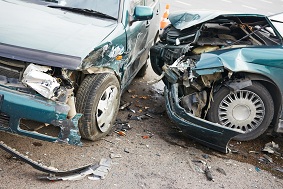 If you are questioning whether you should contact a Seattle car accident attorney who deals with personal injury, it depends on what happened, what injuries were suffered, and to whom.
In the case of a simple fender bender where no one involved is injured, the answer is generally no, although anything more serious may require additional consideration because of our litigious environment.
These are examples of when you should seek the services of a legal professional:
Injury pain lasting more than a few days and requiring medical attention
Serious injury has occurred or injuries likely to be permanent
A death has resulted
Fault as a result of negligence on the part of another party is a clear issue
Insurance companies are contacting you for a statement or medical records
Delay or blocked payment of your claim
Involvement of past, present and future medical expenses
Inability on your part to negotiate a fair settlement
Call the Law Office of Terence F. Traverso to protect your rights in dealing with insurance companies and the legal system that may engage in bad-faith negotiations. 425-453-0115