Car Accident Lawyer Kenmore
If you have recently suffered serious injuries as a result of the negligence of another party and are wondering when to get an attorney for a car accident, we urge you to do so as quickly as possible.
Handling your own case requires a thorough understanding of the legal foundation of your claim and the settlement process, strong negotiation skills and knowledge of both the statutory laws and case law.
If you feel uncomfortable handling your own case, call for the services of our car accident lawyer in Kenmore to work as your advocate by starting an immediate investigation to protect your rights.
We effectively handle cases of personal injury to help clients receive compensation available under the law, including but not limited to:
Physical pain and emotional suffering
Reasonable medical expense, both present and expected
Loss of earnings capacity resulting from inability to work
Property damages
Legal costs and fees
Rehabilitation services
Loss of consortium or companionship
Call our office to schedule a car accident lawyer free consultation!
Accident Attorney Kenmore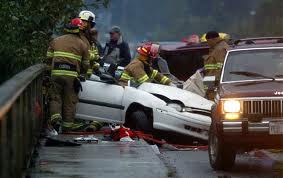 As an experienced and highly-skilled accident attorney serving Kenmore, and a knowledgeable legal team, we can start an immediate investigation into your car accident to preserve the evidence, identify witnesses and obtain their statements, and to protect you from insurance companies and the legal system that may engage in bad-faith negotiations. Insurance companies employ claims representative and adjusters who are aggressive in their efforts to minimize the amounts that companies pay out for injury claims.
To help our clients avoid a substantial reduction in the value of their claims, we provide the following directives for those who have been involved in a car accident with injuries:
If required, seek immediate medical attention
Avoid making detailed statements concerning fault
Acquire names of vehicle drivers, owners and passengers
If possible, take clear photos of the scene, your injuries, and vehicles and damage
Avoid giving any statements to insurance adjusters or investigators until you have hired an accident attorney
Your claims for injuries may depend on medical records that link your car accident with the injuries you have received. So, it is vital that you obtain the medical care needed for recovery and preservation of your legal claim.
Call today to schedule a free consultation with our accident attorney!
Kenmore Car Accident Attorney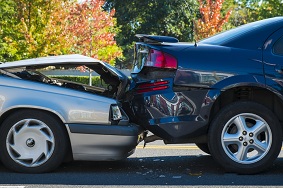 As an experienced Kenmore car accident attorney with a strong professional legal team, we have successfully resolved many hundreds of car accident cases and helped to recover all compensation available to our clients by law, either by settlement, arbitration, or trial.
These are additional important reasons to seek the powerful legal representation of our car accident attorney:
Our ability to help you obtain a just and fair settlement of your claim
Our passion for defending clients that have suffered injuries due to the negligence of others
Strong negotiating skills with opposing insurance legal team and making arguments in trial
Representation throughout the entire claims process and in court if a lawsuit is necessary
Call The Law Offices of Terence F. Traverso, a distinguished law firm providing free legal consultation and case review. And if we accept your case, our fee is contingent on a successful monetary recovery! 425-453-0115