Car Accident Lawyer Sammamish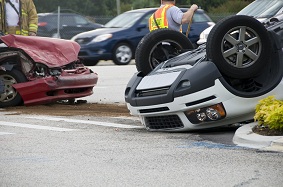 We offer highly-effective and aggressive representation for victims of automobile accidents as a result of the negligence of another. As a car accident lawyer with a strong legal team, our cases involve 100% personal injury or wrongful death.
In representing injured parties exclusively, and not large corporations or insurance companies, we can focus our efforts and expertise on our clients to help them achieve the maximum settlement or verdict for their case.
If you or a family member has been in a car accident, these are things you should do:
Avoid making detailed statements regarding fault
Acquire names of owners, vehicle drivers and passengers
Take down names and contact information of any witnesses
Take good photographs of the vehicles and damage, the scene, and your injuries
Do not offer statements to investigators or insurance adjusters until you have hired legal counsel
Do not accept an immediate, on-the-spot settlement
Do not settle for a simple "lump sum" settlement for your medical claims
Seek medical attention as soon as possible
Call our law office serving the Sammamish area as soon as possible following the incident to protect your rights and entitlement to full compensation.
Accident Attorney Sammamish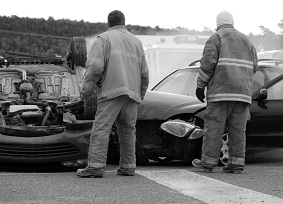 We have a long history of positive outcomes in fighting for the rights of innocent car accident victims. If you are a loved one has suffered serious injuries in a car accident, it is vital that you take immediate action by engaging the services of an auto accident attorney serving the Sammamish area to begin the legal process of:
Analyzing causation factors – intoxication, fatigue, weather, faulty traffic lights, negligence, texting and driving, poor roadway design
Collecting and analyzing evidence – witness statements, police reports, medical records and bills, employment and lost wages data
Locating all possible witnesses to ensure highest possible award
Preparing a settlement demand letter for the insurance company
We are experienced, knowledgeable and well-equipped to make a proper claim on your behalf. Call today to request a free legal consultation and case review. If we accept your case, our fee is contingent on successful monetary recovery.
Sammamish Car Accident Attorney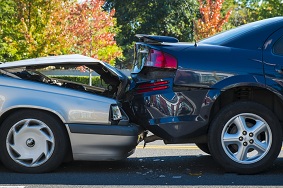 If you have suffered injuries as the result of the negligence of another and are wondering when to get an attorney for a car accident, it is vital that you engage their services as quickly as possible to protect your rights and to help you receive compensation for:
Reasonable medical expenses for past, present and future
Rehabilitation treatments
Physical and emotional pain and suffering
Psychological issues
Loss of consortium or companionship
Lost wages and loss of earning ability
Property damages
Legal costs and fees
In serving residents of the Sammamish area, we can help you with your car accident case by being your advocate, acting on your behalf and for your benefit throughout the entire claims process, and through court if a lawsuit becomes necessary.
Call The Law Office of Terence Traverso for a free and confidential consultation. We charge no fees or costs until there is successful monetary recovery. 425-453-0115