Car Accident Lawyer Woodinville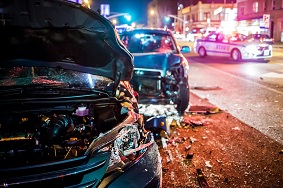 If you are an innocent victim of a car accident and have suffered injuries, we urge you to seek the services of our car accident lawyer serving Woodinville as quickly as possible.
There is an urgent need to start an immediate investigation to protect your rights, to preserve the evidence, to identify witnesses and obtain their statements, and to safeguard victimization by insurance companies and the legal system.
In working as advocates for our clients, we effectively handle cases of personal injury to help them receive compensation available under the law by settlement, arbitration or trial including, but not limited to:
Reasonable medical expenses – present and expected
Physical pain and emotional suffering
Loss of earnings capacity as a result of inability to work
Property damage
Loss of activities and lifestyle
Rehabilitation, physical therapy and chiropractic
Legal costs and fees
Loss of consortium or companionship
Call our office as quickly as possible to schedule a car accident lawyer free consultation.
Accident Attorney Woodinville
If you or a loved one has been injured in a car accident as a result of the negligence of another, you will likely need the assistance of an accident attorney.
It is important to consult an accident attorney serving Woodinville as soon as possible to strengthen your claim, and to ensure that important evidence is gathered and preserved.
Providing legal fault is complex because it involves application of certain standards to the evidence.
Insurance companies and their adjusters and claims representatives are aggressive in seeking information from car accident victims in order to help them with their goal of either denying a valid claim altogether or minimizing your payout.
For those reasons we offer the following directives to protect your claim if you have been involved in a car accident:
Seek immediate medical attention if injured
Avoid stating any detailed accounts concerning fault
Acquire names of vehicle owners, drivers and passengers
Try to get the names and contact information of all witnesses
Take clear photos of the vehicles, scene, damage, and your injuries
Important: do not offer statements to insurance adjusters or investigators until you have hired an accident attorney
Call us to act as your advocate throughout the entire case!
Woodinville Car Accident Attorney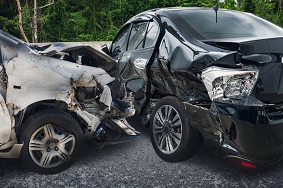 As a highly-skilled Woodinville car accident attorney with a history of successful outcomes, we can help you recover all compensation available to you by law. We are talented negotiators and litigators with a strong legal team to take aggressive and immediate action to defend the rights of our clients.
If you are the victim of car accident injuries resulting from the negligence of another party, these are important reasons for us to handle your case. We will:
Inform you of all available options
Assist in determining fault
Provide an explanation of the implications of accepting a settlement offer
File a timely claim prior to statute of limitations expiration
Work vigorously to recover economic and non-economic compensatory damages
Work on your behalf throughout the entire claims process and in court if a lawsuit is necessary
Call The Law Offices of Terence F. Traverso to schedule a free initial consultation with an experienced car accident attorney who will fight to protect your rights! 425-453-0115